Critical Memova-based webmail vulnerability put at risk more than 40 million webmail accounts
Written by DP
Sunday, 29 March 2009
Independent security researchers Rosario Valotta and Matteo Carli have discovered a critical security vulnerability impacting all worldwide webmail applications based on the Memova framework (developed by Critical Path); among these:

- Tiscali IT/UK/NL
- Wind
- Telecom
- Vodafone
- Swisscom
- Telefonica
- Virgin
- Sonera
- Terra.es
- Telia
- T-Mobile
- Fastweb

By exploiting this security flaw, an attacker can stealthly tamper a victim's webmail settings, thus allowing incoming e-mails to be automatically forwarded to his inbox.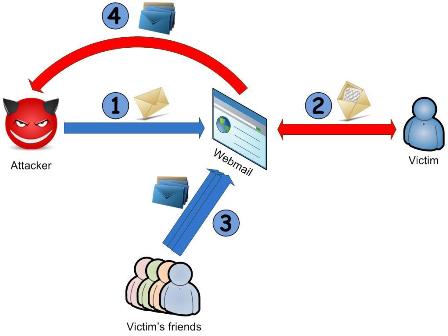 In this way, the attacker can read the e-mail messages of millions of customers by simply checking his webmail account.

The attack is based upon two different vulnerabilities, found on the analyzed webmails:
• Cross site scripting – XSS
• Cross site request forgery – CSRF

There were more than *40 million mail accounts* worldwide exposed to this critical threat.
For detailed information and PoC, read the advisory (Italian).

The bug has been reported to Critical path and they fixed it in few days.

A video demonstration is available at:
http://www.matteocarli.com/files/2009/03/fwd2_press.swf

Thanks to Rosario and Matteo for their report.